Residential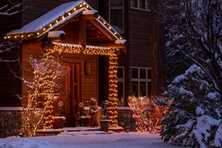 ---
A beautiful and varied collection of home displays with rooflines, entries, wreaths, garland and landscaping lit.
---
Commercial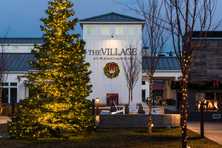 ---
A high end shopping complex with a beautiful lighting display to activate the common areas for the holiday season. Over sized 6' wreath, garland and bows, branch wrapped small trees and a large, heavily lit centerpeice tree.
---
Wedding
---
A beautiful display in a ballroom with stary night themed ceiling covered in our starburst clusters.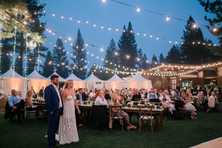 ---
Private country club wedding with extensive lighting: weeping willow tree lights, chandeliers, hung floral, uplights, projection into the tree canopies, wine barrel tables, rental light stands and an extensive overhead market light canopy.