Commercial Events Lighting
Corporate gatherings.
---
Want to add to the energy of your reception and insure your big night's success? Then add a dance floor light show with splash lights on the floor and spot lights on the band. Our lighting effects embellish the party atmosphere with just the right intensity. Sierra Christmas Lights incorporates the latest LED technology into our light shows. We will work with your band or DJ to ensure we create just the ambiance you desire and enhance what they bring to the night.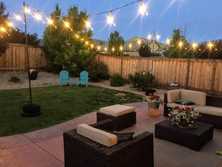 ---
Here to support!
Rental poles to help support your overhead bistro or market lighting.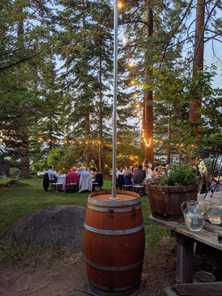 ---
We love the look of these wine barrel stands with galvanized poles to support overhead lighting strands!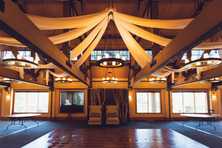 ---
gorgeous fabric accents
drapery for that classy daytime appeal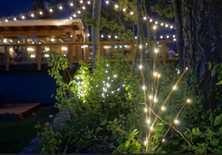 ---
Lighting the way
The smaller size makes Twig lights perfect for indoor or outdoor use in floral displays, trees, or staked into the ground.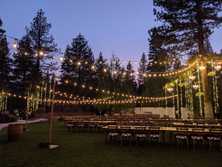 ---
Strands of LED mini lights draped from trees creating an absolutely breathtaking weeping willow effect!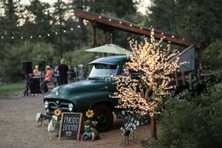 ---
Blossoms
A charming addition to your next event indoors or out!